Saving energy at home, energy saving tips and other alternatives to save on home energy bills
Saving energy at home is the first priority because energy bills hurt. Saving energy might not be as glorious as the the home energy generation alternatives, however it is your first step before you commit to an higher investment in solar power or wind power. Applying energy conservation tips will return the upfront investment quickly.
Energy Saving is the First Step
On this scale, if you use energy saving ideas smartly your investment is minimal and your energy (and money) saving is dramatic, therefore it is your first step.
Most people vote for solar-electric (photovoltaic) systems as more glorious. However a solar hot water system makes a more efficient use of sun radiation (2-3 times better) and the capital investment is by far lower. Therefore, I recommend investment in a solar hot water heater as your second step.
For new homes, it is worth considering a solar air conditioning
If you live off grid or plan to live off-grid, saving energy and solar hot water heaters are even more important. Installing an off grid solar power generator is an almost unavoidable choice
These days, the federal goverment and some of the states grant energy tax credit alleviating the impact on your bank account.
Saving Energy at Home Tips
Saving energy at home can be done in different ways. Here is a short list of tips to save energy at no cost or at low cost: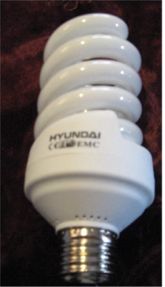 Replace conventional lamps by compact fluorescent bulbs (CFL) or LED bulbs.
Add solar tubes to provide daylight to bathrooms, walk-in-closets and hallways
Turn off computers and computer monitors rather than leaving them on stand by mode
Turn off TVs, DVDs and other home electronics rather than leaving them "ready to fire". It can be easily done if you connect them to a power strip with on/off switch.
Wash a full load dish washer as far as possible
Wash a full load laundry machine as far as possible
Consider replacing electricity hungry appliances (refrigerator, dish washer, laundry machine, clothes dryer , air conditioners) to more energy efficient appliances or to solar appliances. Your indication is the ENERGY STAR label on the appliance. If you planned to replace one of these appliances – look for the ENERGY STAR label.
Be alert and conscious to energy waste, perform an home energy audit as a first step
Install a solar attic vent to drastically reduce your air conditioner power consumption
In sunny regions buy and install solar windows screens
In milder climate region install solar window shades
If you live in a cold climate you can save energy and cut your heating bill considerably if you make your house more energy-efficient by insulating the walls with spray foam insulation
Buy and use energy saving devices
Click to view more energy saving tips for home
More Saving Energy Links
A useful tool to assess where electrical power is wasted is the Home Energy Monitor
Every watt wasted counts. What about cooking in the sun? You save some bucks and enjoy staying outdoors breathing fresh air.
You are invited to view my page on solar cooking and solar ovens
You can view more saving energy at home ideas in my Home Energy Usage page
A fresh voice from the North Western part of the US, Mashubi the green lover who has created this amazing site go green solar with bountiful going green ideas
As of February 2009 you may claim the $1500 energy tax credit on energy saving home improvements including windows, doors, furnaces, HVAC and skylights. As of 2011 the tax credits are much lower and limited as you can see if you view the page
Replacement Windows
Replacing windows is a project that is sometimes necessary. Learn how to replace windows in a less painful way and what are the replacement windows cost
View more on energy conservation tips
Click to view the different Home Energy Solutions
---
click here to see what is home energy rating

a link to an external source where you can download a free booklet on energy savings tips

click here to return from saving energy at home page to my Home page